Top Features





See how DrawPad can work for you

Graphic Editing and Creation Software

DrawPad is an essential tool for all types of graphic design projects like creating banner ads and invitations, drawing diagrams, icons, or other web graphics.
---
Draw shapes, adjust strokes, add solid and gradient fills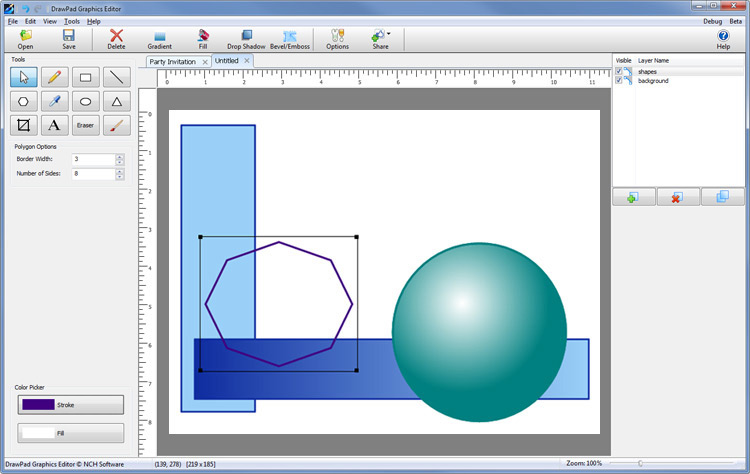 ---
Create text with effects such as drop shadow and bevel
---
Draw and paint freehand with a variety of pencil and brush options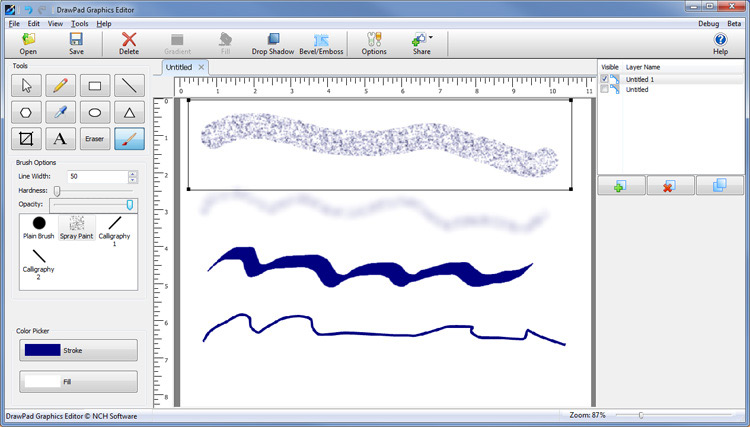 ---
Like what you see?

Download DrawPad here:

Simply download and install DrawPad to start creating graphics and digital paintings now.