Top Features





See how BroadCam can work for you

Stream live video over the internet for free!

BroadCam handles the audio and video stream compression, player format negotiation, bandwidth adjustment and serving over the Internet. Viewers do not need to install any special software to view a BroadCam webcast. BroadCam streams will play directly from the default web browser on any modern Windows, Mac or Linux computer. BroadCam will also play using a player such as Windows Media Player.
---
Broadcast live web cam and other video inputs or pre-recorded video files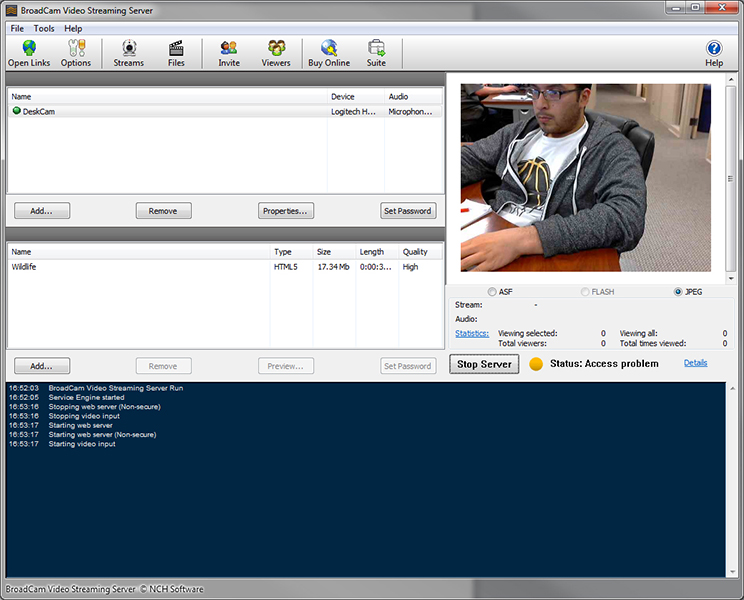 ---
Let your viewers choose from Broadband or Dial-Up connections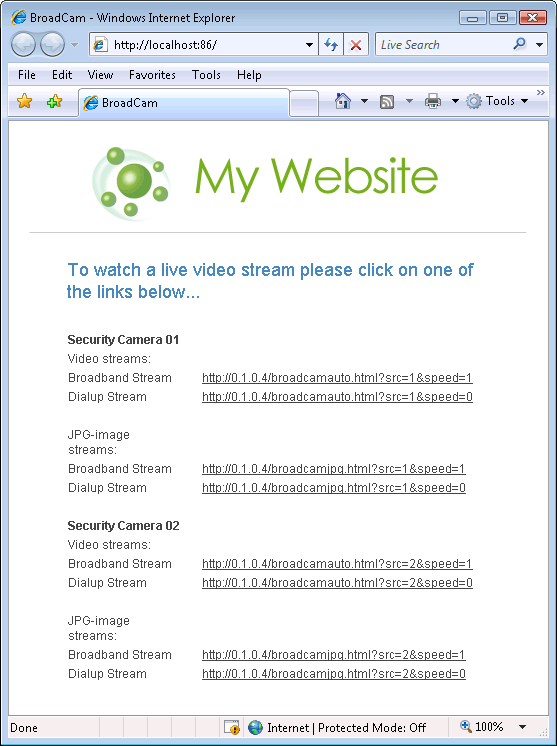 ---
Invite your friends, colleagues or subscribers to view your latest video feed and manage connections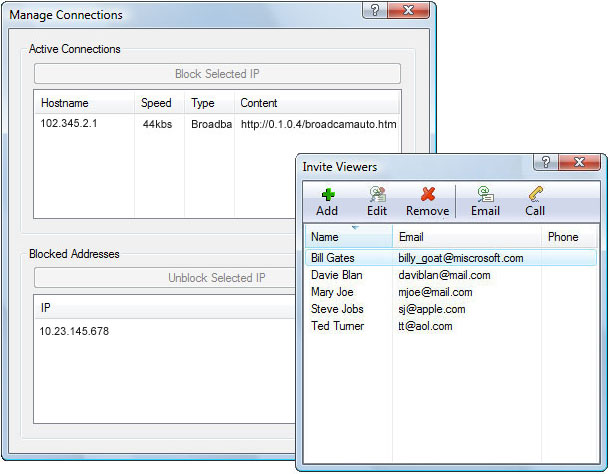 ---
Add a watermark to your live video broadcast
---
Like what you see?

Download BroadCam here:

BroadCam is an easy to use video streamer designed to broadcast live video using a webcam (or other camera) and microphone. It will also stream most pre-recorded video files in formats such as a DivX avi files, Windows asf and wmv files, or cam-corder DV video files.