---
Screenshots
Examine screenshots for any user by date and time. Clicking on screenshot thumbnails allows parents to see the image at full size.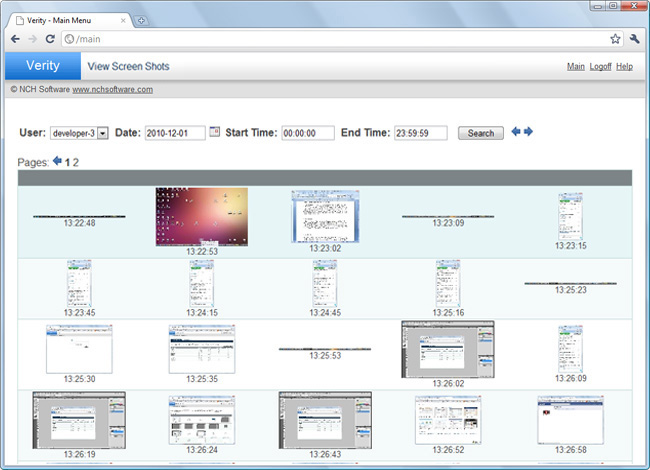 ---
Computer Usage
See how much time each user spends on various web pages or using specific programs with the Website Usage and Application Usage reports.
You can also restrict the amount of time that can be spent on the computer by setting time limits.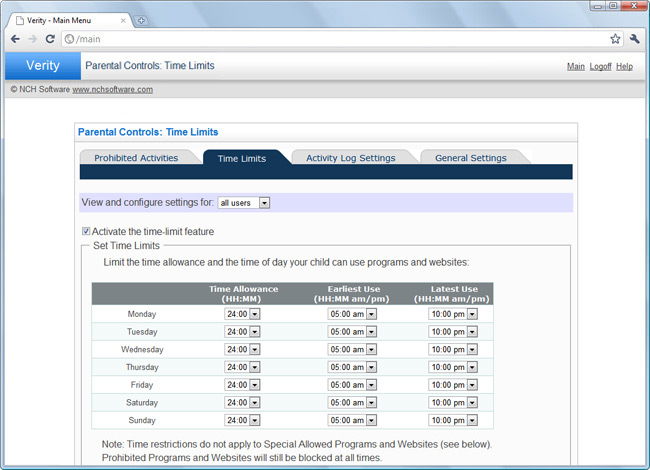 ---
Parental Controls
Block specific programs or websites, either by domain or keyword, by entering them in the Prohibited Activities tab under Parental Controls. Use the Settings tabs to customize features. You can turn individual monitoring options on or off, change the amount of time between screenshots, and more.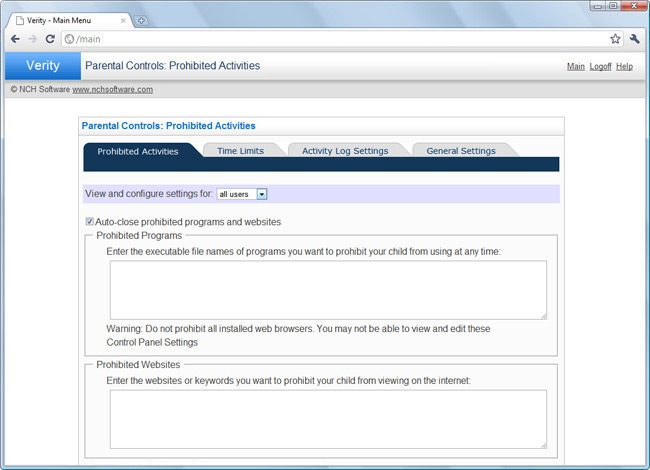 ---
Like what you see?

Download Verity here:

Verity gives parents peace of mind knowing they can always take a closer look at what their kids are doing on the computer if they ever have any concerns about how their computer time is being spent. Simply download now and install to have Verity start storing information about how your family uses the computer.