Staff Management Features

Log employee time attendance automatically
Detect breaks and idle time automatically
Alternatively enter hours manually through a web form
Private mode available to employees for privacy on breaks or when completing personal tasks
Takes screenshots at regular intervals
Logs count of keystrokes and mouse clicks*
Link hours and attendance information to payroll software
Shows the online status of all team members
Real time screen monitoring available for Quality Assurance
Email monitoring can store all emails sent by employees
Generate reports on employee application and document usage
No extra hardware or dedicated server is required, FlexiServer can run on an HR or manager's computer
Works behind fire walls and routers
Can be used over the internet or on a local network
* FlexiServer does not collect data on the content of keystrokes or mouse clicks.
How It Works
The manager or bookkeeper runs FlexiServer on their computer. Whenever the manager or bookkeeper wants to view reports they can log onto FlexiServer with their web browser and use the control panel.

All staff then run FlexiStation on their computers. FlexiStation runs in the background logging hours worked. Workstations will monitor hours even if the FlexiServer computer is offline, all the cached data will be sent to FlexiServer when it comes back online. FlexiStation provides employees a subset of features so they can manually enter hours, view individual reports or request time-off.
Install FlexiStation on Staff Computers
Each employee will install FlexiStation and connect. Download FlexiStation
Track & Monitor
As an admin, you will be able to view your employees activity, attendance & more via the FlexiServer Web Interface.
Start tracking time and productivity with FlexiServer
Ensure employee productivity anywhere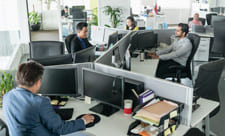 In the Office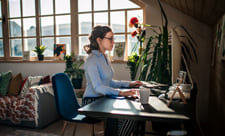 Home Office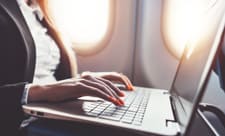 On the Go
System Requirements
FlexiServer - For the Main Computer
FlexiStation - For Each Employee Workstation

Windows XP/Vista/7/8/8.1/10

This can be a manager's computer. No dedicated server is required.

Windows XP/Vista/7/8/8.1/10
Mac OS X 10.5 or above
Download FlexiServer for Main HR Computer

Download FlexiStation for Employee Workstations

More Information...