Select the Recording Source
Select your recording source from the options in the main toolbar. Debut lets you capture and record video from a webcam, network camera, computer screen, and other video devices. To record your computer screen, click on the Screen option.
Select the Recording Window
You can select your recording window from the dropdown in the step above, or you can do so beneath the main preview window. From here you can choose to record your entire computer screen, a single window on your screen, or draw your own selection around the specific area on your screen that you wish to record.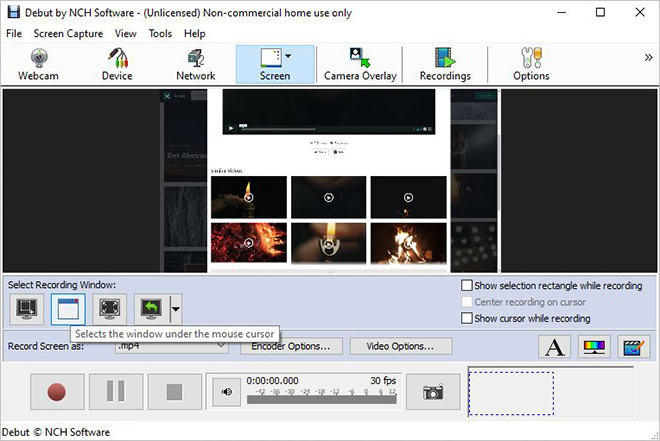 Start Recording Your Screen
With your recording source set to record your screen and your recording window now selected, you are ready to begin your screen recording. Click on the red record button to start capturing video from your computer screen.
Save & Share Your Screen Recording
Once you are finished recording your video, you can click on the stop button to stop your screen recording. Your video can now be found in the Videos folder on your computer. You can change the output location for future screen recordings in the options menu if desired.