How to Sound Like a Demon Using Voxal Voice Changer
Whether you want to create content, record a character voiceover, hide your identity, sing a parody song, prank a friend, have funny voice chats, there are many reasons to modify, manipulate and disguise your voice. After all, we hear our voices and sounds all the time, why not mix it up and talk or sing like a demon instead?
While you might know how to add audio effects and
edit your vocals
in post-production after it has been recorded using an audio editor, what if you want to change your voice to a demon in real-time or apply a demon sound filter to an existing audio file in a single click? Voxal Voice Changer is the perfect easy-to-use solution. This article will show you how to sound like a demon in real-time using the Voxal Voice Changer app.
1. Download and Install Voxal Voice Changer
Download
Voxal Voice Changer
. Follow the installation instructions and after the installation is completed, launch Voxal. When you launch, a message at the bottom tray will inform you that Voxal Vocoder is running in the background.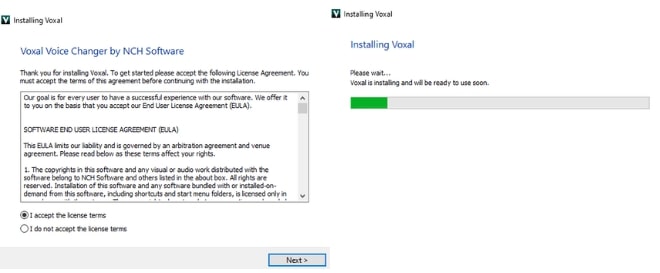 2. Select Demon Voice Filter
On the left side of the application, there are a bunch of folders with different categories of voice sound effects. Search for Demon (it might be worded differently) and click the option. You will now sound like a demon when speaking through your microphone. To preview a sound effect before applying, select the voice effect and click the Preview button on the main toolbar.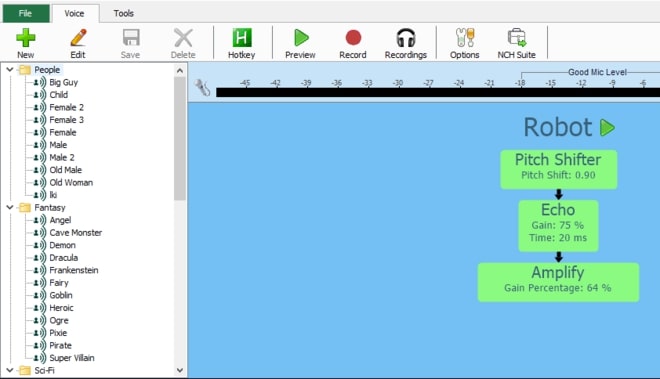 3. Customize Demon Voice Effect
If you want to customize and fine-tune your demon voice, click the Edit icon in the main toolbar to open the effects window. Adjust the audio settings or layer more effects such as pitch, echo, amplify, reverb, distortion, and more to achieve your desired sound. If you want to switch between the demon voice and other voices easily, click the Hotkey icon in the main toolbar to set hotkeys for different voice effects.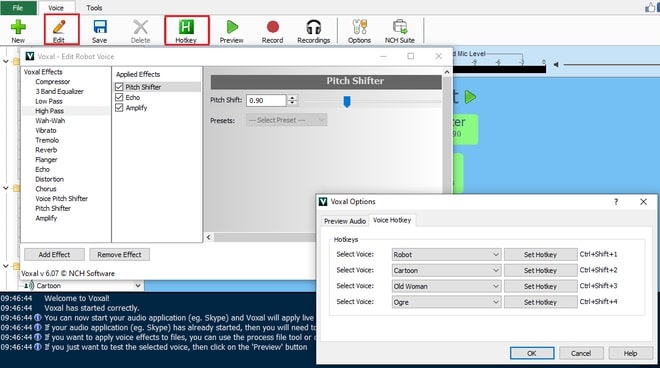 4. Open Your Communication App
Open your application whether it is Skype, Discord, Facebook Messenger, Zoom, video game voice chat, or more, and start talking to surprise your friends and audience with a demon voice! Voxal will continue to run in the background using very low CPU usage. Remember to exit Voxal when you are finished with playing with your voice to avoid some awkward encounters when least expected!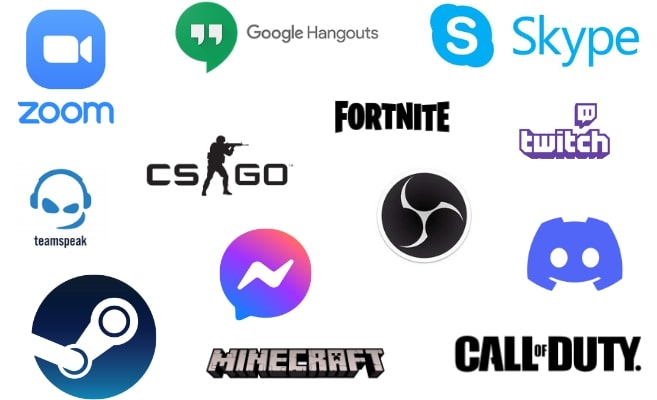 5. Record Demon Voice
If you want to record your voice with the demon voice effect and save the files to edit or share them online, click the Record button in the main toolbar and click on the red record button to start recording. You can playback your recording as well by selecting the Listen button.
6. Add Demon Voice Effect to Existing Audio
The demon voice effect can also be applied to existing and pre-recorded audio files. From the Tools dropdown, select Process a File and select the audio file you want to apply the demon voice effect. Name the output file, set the output destination, and click Save to process and add a demon voice effect to your existing audio file.
And there you have it! You have successfully learned how to sound like a demon in real-time, record a demon voice recording or add a demon voice to an existing audio file. With a range of different voice effects, the ability to build your own vocal effect, and compatibility with many applications and video games, Voxal Voice Changer is the best voice mod software for you. New voice effects are constantly added, so download Voxal Demon Voice Changer and hear your voice transform into a demon today!
---
| | |
| --- | --- |
| Like what you see? | |