---
Main Web Console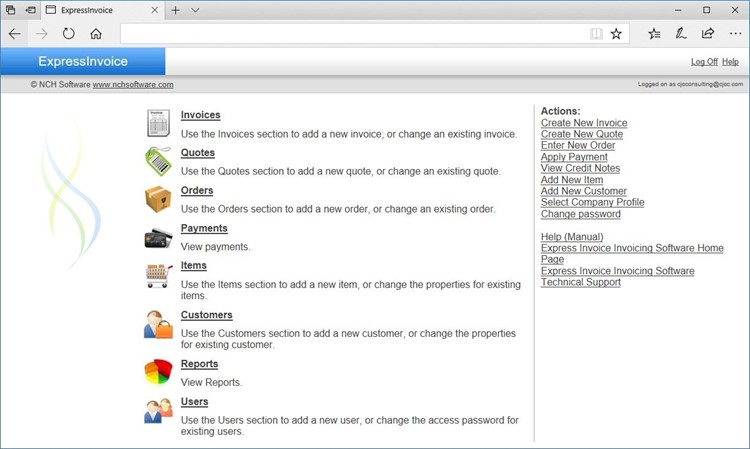 Create a New Invoice

Create new invoices from the Express Invoice application directly or through the Web Access mode.


Web Access
Setting up Web Access to Express Invoice's data files is simple. In the Options dialog, simply select to enable Web Access and then in the next tab (Web Accounts) set up user accounts with Administrator, User or Reporting access.
Apply Payments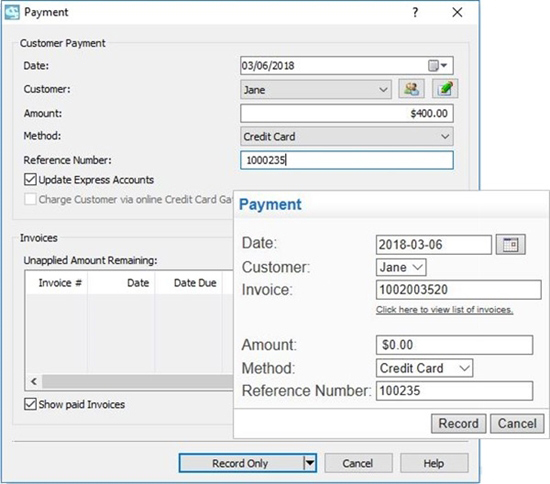 Keep Track of your Customers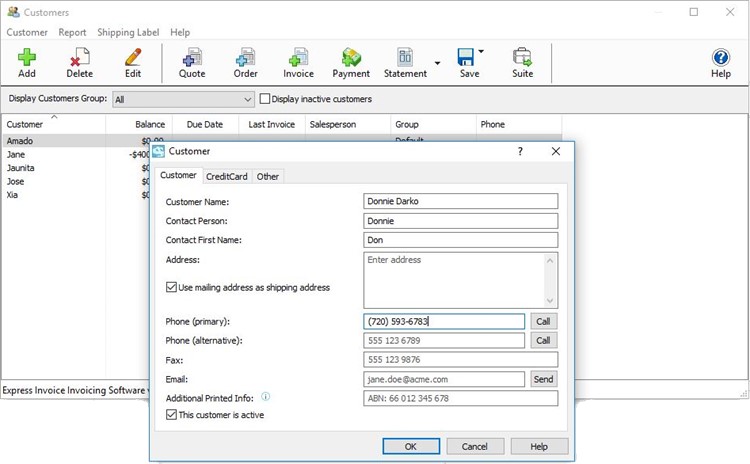 View and Print Reports
---
Like what you see?

Download Express Invoice here:

Express Invoice allows you to quickly and easily create invoices. It also allows you to manage client accounts, apply payments, generate reports, and more.