---
Add video to convert
Convert a range of different video types
Prism supports all popular video formats including AVI, MOV, WMV, FLV, MKV, MOD, ASF, MPEG1, MPEG2, MP4, 3GP, and more. All you drag and drop your video files into Prism and you're ready to convert.



---
Convert to the format of your choice
Powerful settings for video and audio encoding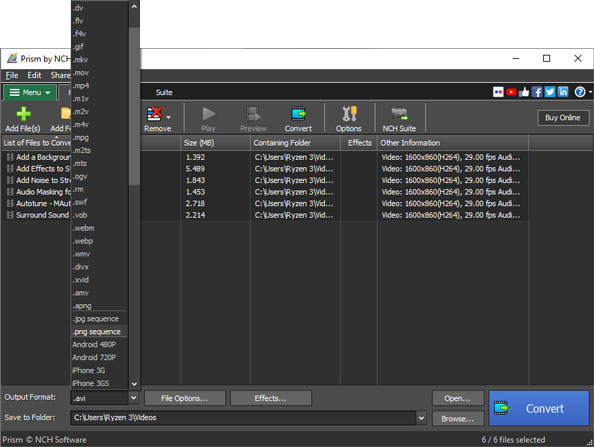 ---
Choose from advanced settings
Powerful settings for video and audio encoding
Choose from a wide variety of encoder options to create the perfect sound for your desired output.
---
Quickly Convert Your Video Files
The Prism video converter is fast and efficient.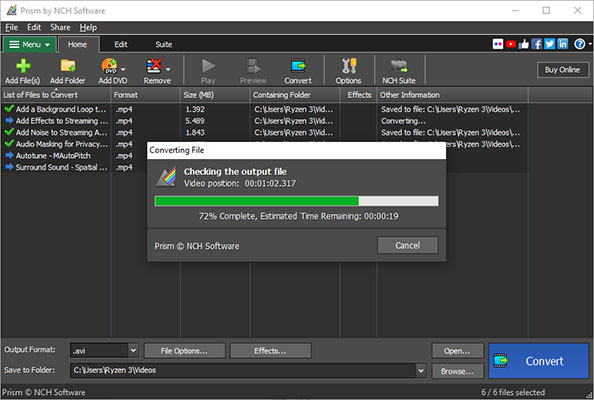 ---
Add Watermarks &amp Other Effects to Your Videos
The Prism Video converter allows you to place watermarks in your videos, edit colors, rotate and flip your videos and add text captions.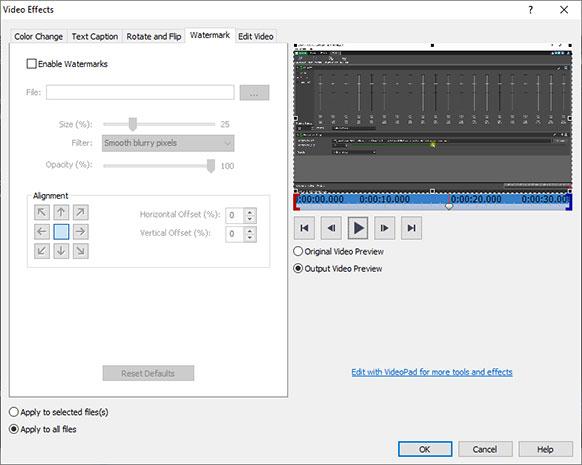 ---
Take advantage of your media devices

Show off your videos virtually anywhere
Prism lets you convert your video files to supported formats for iPod, iPhone, mobile phones, Sony PSP, PlayStation 3 and XBox 360. Show your videos off to family and friends. Just select the device you want to download your video for (eg: iPhone) and hit the download button. Its that easy.
---
Like what you see?

Download Prism here for free:

Prism video converter is very easy to use. Just add the files you want to convert to the list, select the format you want to use, and then click the convert button.

You may also wish to upgrade to the Prism Plus which offers more advanced features.
Download Prism Plus demo here.