---
Main Window
---
Capture Options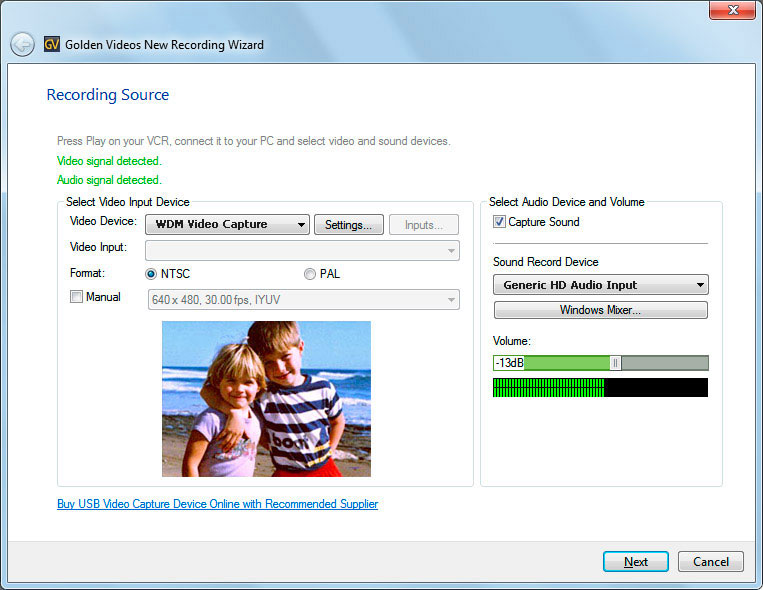 ---
Save and Export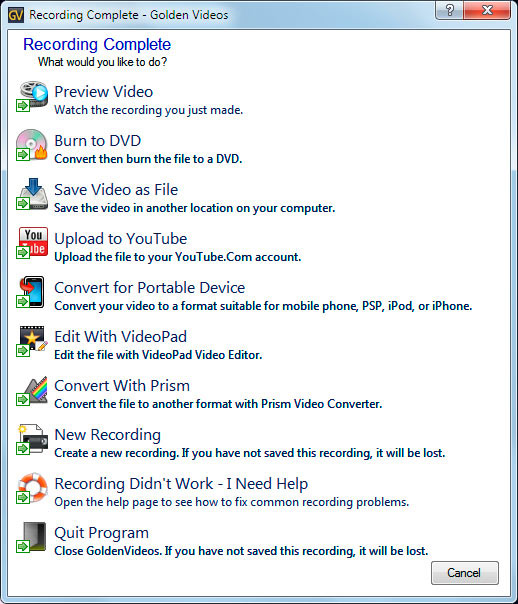 Save movies to your computer, burn to disc, share online or optimize for portable devices.
---
Like what you see?

Download Golden Videos here:

Golden Videos is software that helps you digitally restore and convert your old VCR tapes to DVDs or video files using your PC. Easy-to-use wizard takes you step-by-step through the conversion process.