Top Features





See how PhotoPad can work for you

Edit photos and images

PhotoPad features include crop, rotate and resize, as well as effects like sepia tones, red eye reduction, hue adjustment, saturation and brightness, plus more. PhotoPad is easy and intuitive to use, so you can quickly open and edit your photos with great results.
---
New Interface
PhotoPad's revamped interface makes adding effects and filters easy.

Quickly Apply Effects
With an entire library of new photo effects, there is no limit to what you can do. Apply a vignette border or use the local focus effect to create a spin blur around your subject.
Fine-Tune Settings &amp Adjustments.
PhotoPad is filled with easy-to-use effects panels and adjustment options. You can adjust color balance, sharpness, color curves and more.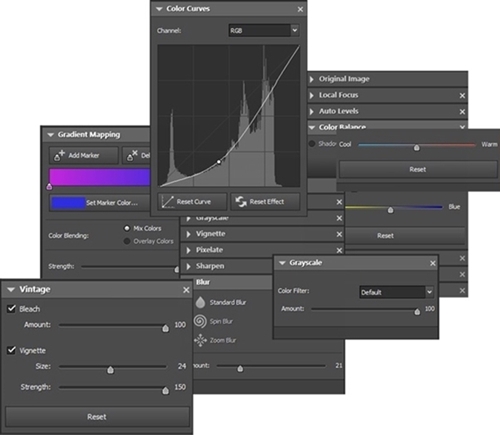 ---
Like what you see?

Download PhotoPad here:

PhotoPad image editing software is a digital photo editor for Windows.
The tools included allow you to edit and apply effects to your photos and images.