Top Features



See how Warp can work for you

Optimize and Speed Up Your PC

Clean and optimize your Windows registry by removing the old and damaged data that is bogging down your computer performance.
---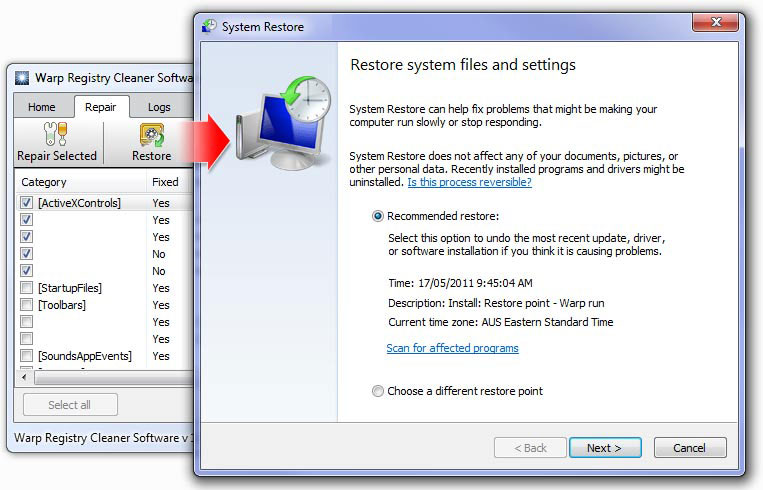 ---
Like what you see?

Download Warp here:

Using Warp Registry Cleaner will give you faster, more stable system performance.
Warp is very easy to use. Simply download now and install.